Smart Recovery
Effortlessly manage payments and recover defaults with RinggitPay's effective delinquency management.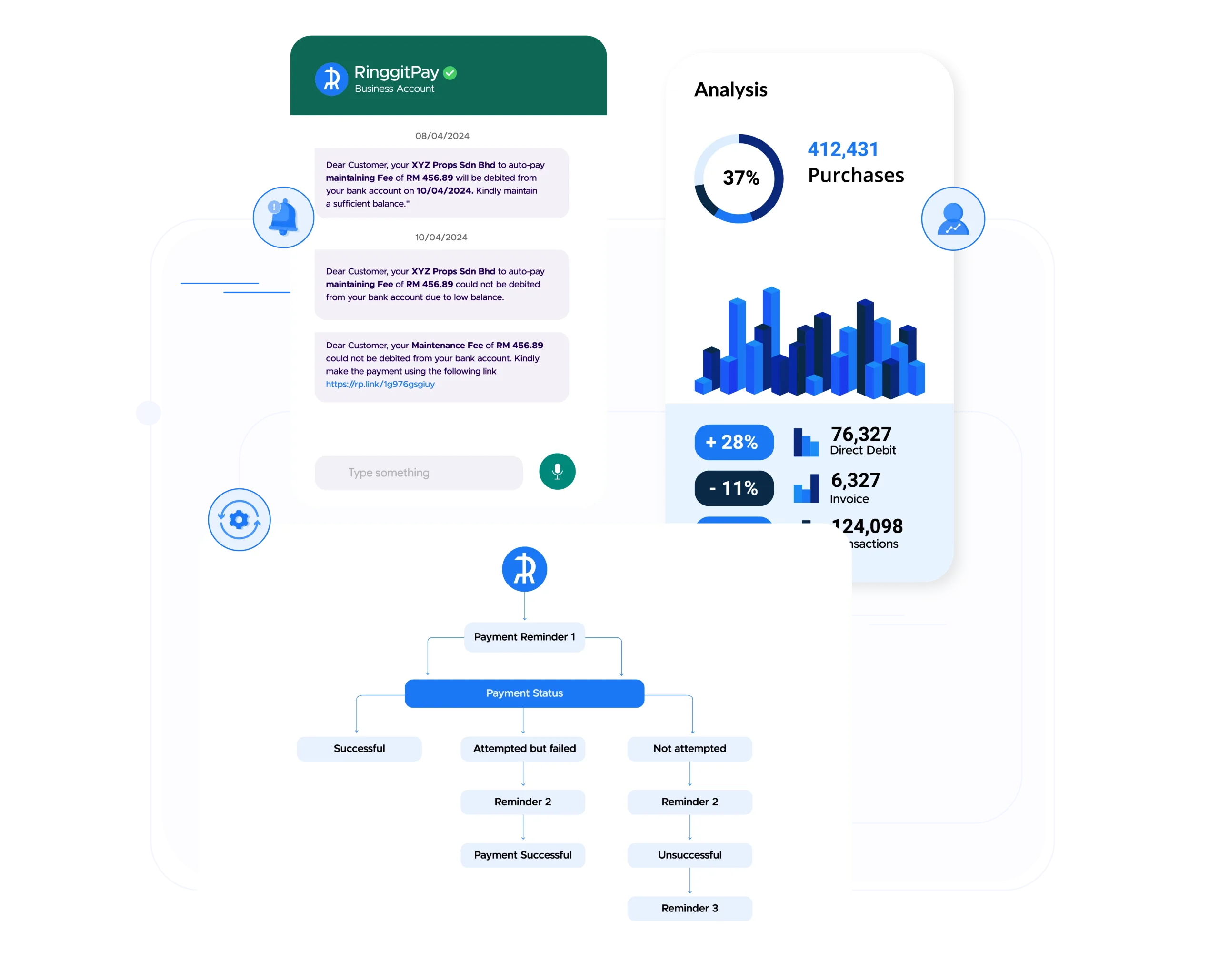 Send personalized reminders to your customers for prompt payments!!
Remind customers of their due payments with RinggitPay's automated push- payment reminders!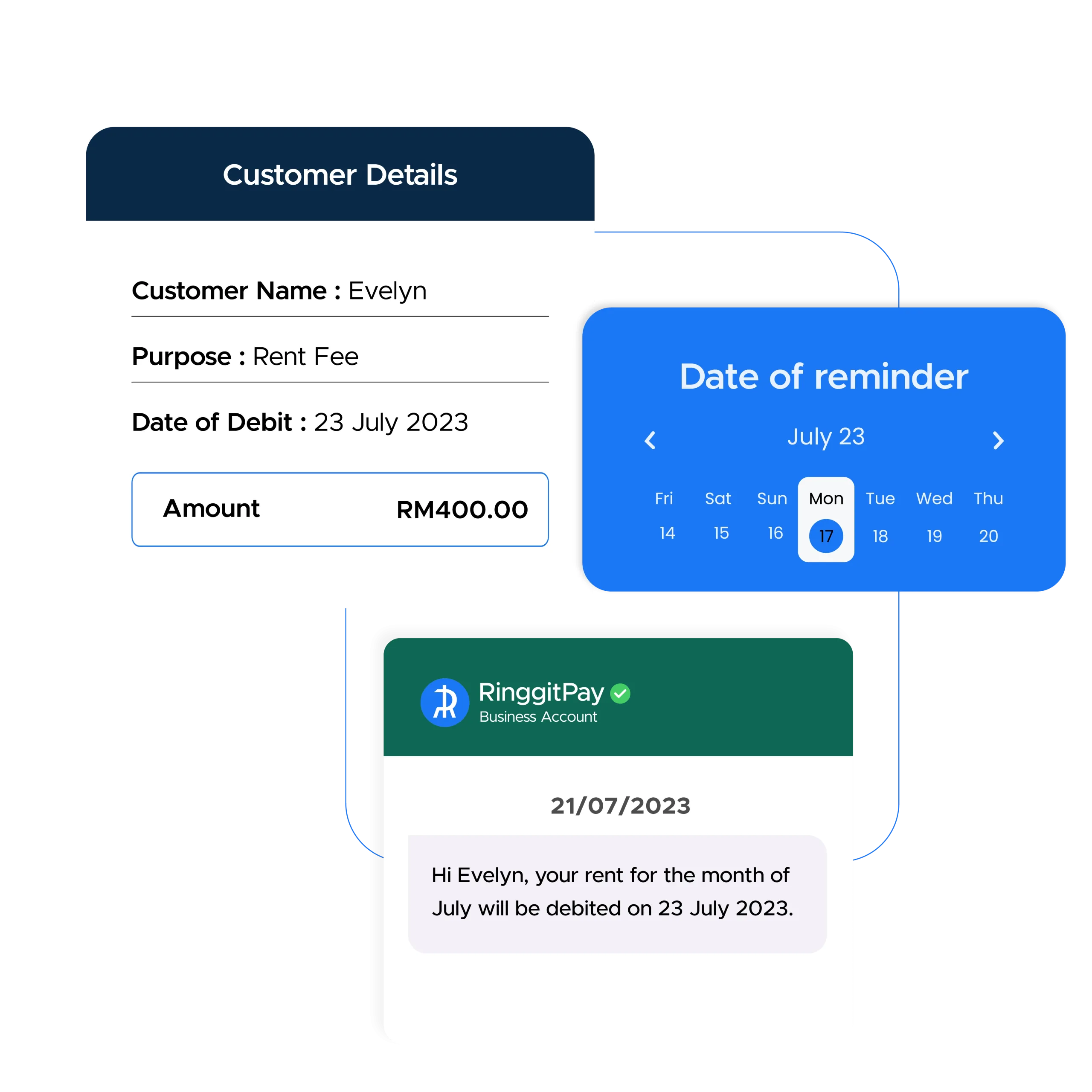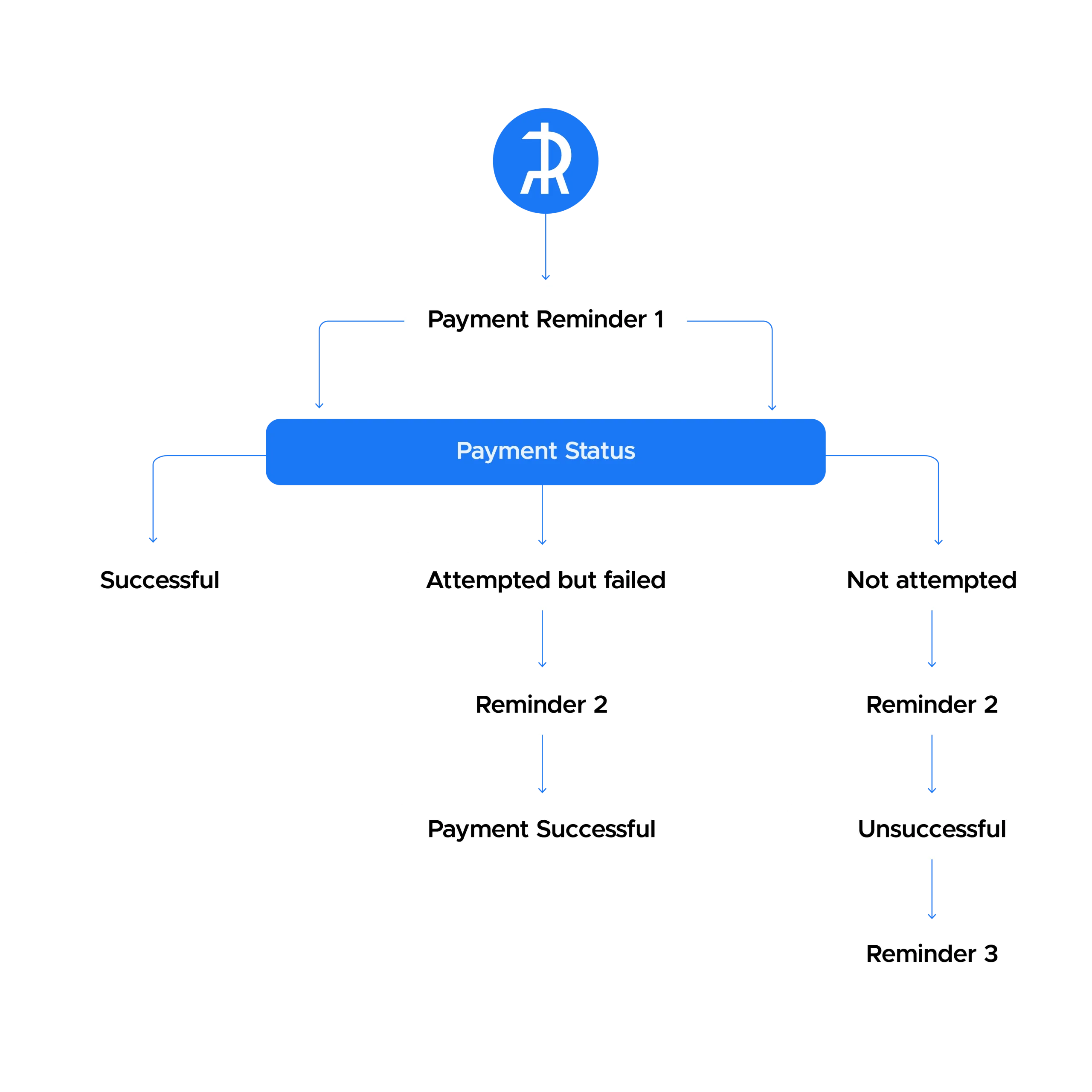 Get notified of all the defaulted or failed payments and recover your cashflow faster than ever!!
Keep track of all the payments received with RinggitPay's reconciliation report that you can pull up anytime for reference!
Know your customers' payment activities!
Leverage RinggitPay's customer analytics feature to derive customer behavior statistics based on their payment frequency.